FLESH EATING FOUNDATION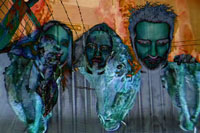 FLESH EATING FOUNDATION LURK SOMEWHERE IN THE DARK SPACES BETWEEN INDUSTRIAL, PUNK, METAL AND ELECTRONICA. SOMETIMES THEY ROCK, SOMETIMES THEY EXPERIMENT, SOMETIMES THEY BREAK STUFF. HAILING FROM THE GRIM AND GREY MIDLANDS OF THE U.K., THEY WERE BORN IN THE SEVENTIES, MOULDED BY THE MUSIC OF THE EIGHTIES, PISSED OFF BY THE 90'S AND ARE MAKING SOME NOISE ABOUT IT ALL IN THE NEW MILLENIUM. WITH NUMEROUS SHORT RUN DEMOS AND EPS UNDER THEIR BELT, FLESH EATING FOUNDATION ARE PERPETUALLY UNLEASHING NEW MUSIC, AND CONSTANTLY SEEK TO COLLABORATE AND REMIX WITH INTERESTING AND CHALLENGING ARTISTS.
www.flesheatingfoundation.co.uk
Diesen Text haben die
Künstler selbst verfasst.
Jetzt bewerben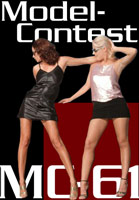 Lass ma hörn!
"Hip Hop is scheiße" ist (c) 2006 by MC-61 & StageDive Records. Alle Rechte vorbehalten.